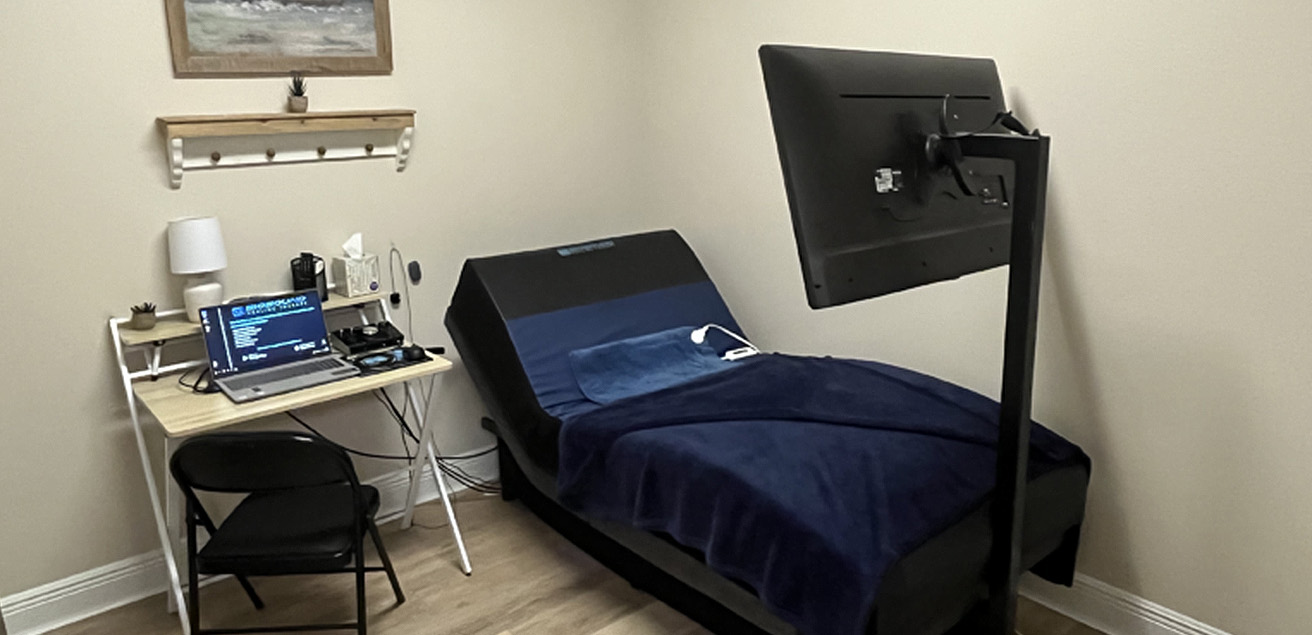 Biosound Therapy works by inducing a theta level meditative state through binaural beats coordinated with coherent heart rhythm patterns to synchronize the body's nervous system. The system also relieves your pain by creating deep full body vibrations, and triggers a natural relaxation response via low harmonic frequencies. Finally, positive affirmations develop your mindfulness and general awareness. No other healing therapy system brings you all of these key benefits in a single platform.
Biosound Therapy interrupts patterns of stress, trauma, and pain. During a session, clients experience full-body low frequency vibrations with therapeutic music that enhances the relaxation response and reduces muscle tension and pain.
Key Benefits
Great Sleep
Energy
Circulation
Productivity
Mood
Biosound Therapy is holistic and non-invasive, stimulating a heightened sense of relaxation through vibrations and sound waves. 
How it Works
Guided Imagery
Sound Frequency Massage
Music Therapy
Sound produces energetic vibrations. These vibrations have the potential to change the body's energy blueprint. Specific types of sound can be used to help individuals gain better well-being and health.
Pricing : $65 / 60 min session